Helping technology students, like Cari
The Cari Farver Memorial Scholarship was established to keep Cari's memory and her legacy of kindness alive by supporting students attending Iowa Western Community College in pursuit of a career in information technology.
Awarded Yearly
The scholarship has been awarded to one student each year since 2020.
Amount: $1000
The yearly award for the scholarship is $1000. Your support can help us increase it!
Selection Criteria
Any student, traditional or not, enrolled to take IT courses at IWCC is eligible. IWCC manages the application and selection process.
Meet Skylar Kingery
1st Recipient of the Cari Farver Memorial Scholarship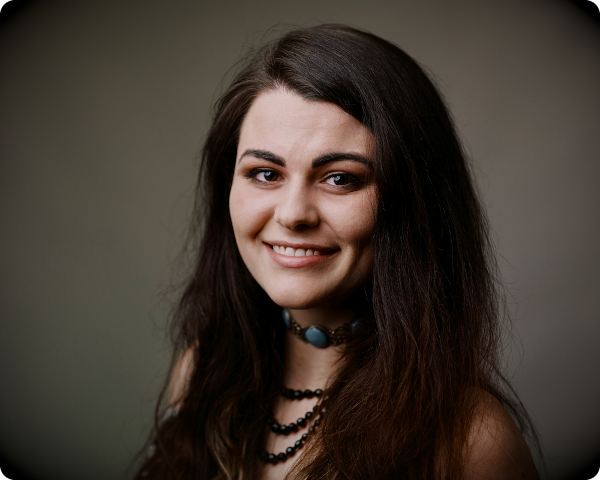 In 2020, Skylar Kingery became the first ever recipient of the Cari Farver Memorial Scholarship. Skylar graduated from Iowa Western Community College in 2021 with a degree in Networking and Systems Administration. She is already putting her technology skills to work and was kind enough to share her answers to the following questions.
Q: Please tell us about yourself.
After high school, I wasn't certain what I wanted to do for a career. Instead of getting into debt for a degree that wouldn't apply to my future field, I decided to work different jobs that interested me. It was through one of these jobs, at a record store, that I was able to get my first exposure to coding.
I managed their online store and pushed out basic code, which I found extremely interesting. I held onto that interest in the years after and learned basic Python in my spare time. My husband finally convinced me to go school and get a degree in tech so I would be better suited for the job market.
Q: What subjects did you study at IWCC?
I just graduated with a degree in Networking and Systems Administration! I hope to go back in the coming years and get a computer science degree once the world calms down.
Q: What interests you about computers and information technology?
I find technology absolutely magical. It sounds silly, but before learning about computers, it really seemed like it was. When code executes without issues and does exactly what you wanted it to do, it's incredibly cool. I like knowing how things are working and how they're connected.
Q: How would you like to change the world?
I would like to be able to create something that helps in leveling the ability to gain knowledge that socio-economic disadvantages have made as well as update criminal justice systems technologies so they can be utilized with ease.
Q: What advice would you give to young students with a passion for tech?
My advice would be to go for it. If you don't understand something, Google it. There's a plethora of knowledge out there at your finger-tips and the topic was likely covered on YouTube or by one of the many tech forums. The tech community is one of the nicest and most helpful communities that I've encountered. Someone will point you in the right direction.
Congratulations, Skylar, and good luck!